The World's Leading Manufacturer of Deep Foundation
Construction Equipment
American Piledriving Equipment (APE) is the world's leader in research and development, production and sales of foundation construction equipment. APE produces the world's largest pile drivers, and has offices in every corner of the United States, Asia, and has distribution worldwide. Thank you for visiting our website and we hope you will find the information and resources valuable.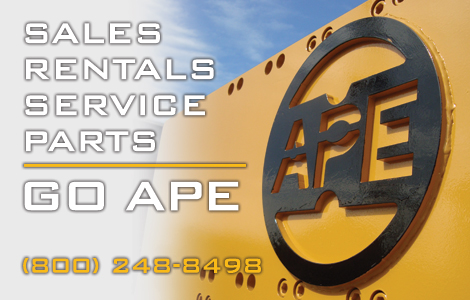 APE News From Around the World
This section provides a preview of the most recent article from each APE branch. Click on the article to view the full text and photos for the article along with other articles from that selected branch.